Fusion Velocity Training Plan
Fusion Velocity pairs perfectly with your Fusion 360 subscription.
D3's Fusion Velocity training plan is a continuous annual training subscription that includes everything needed to ensure the successful adoption of Fusion 360.
Our Fusion Velocity adoption plan gives you full access to our entire live instructor-led Fusion 360 class schedule. The introductory classes help your team significantly reduce their learning curve.  They will also pick up new tools and capabilities with a variety of classes covering various Fusion 360 Workspaces and Extensions.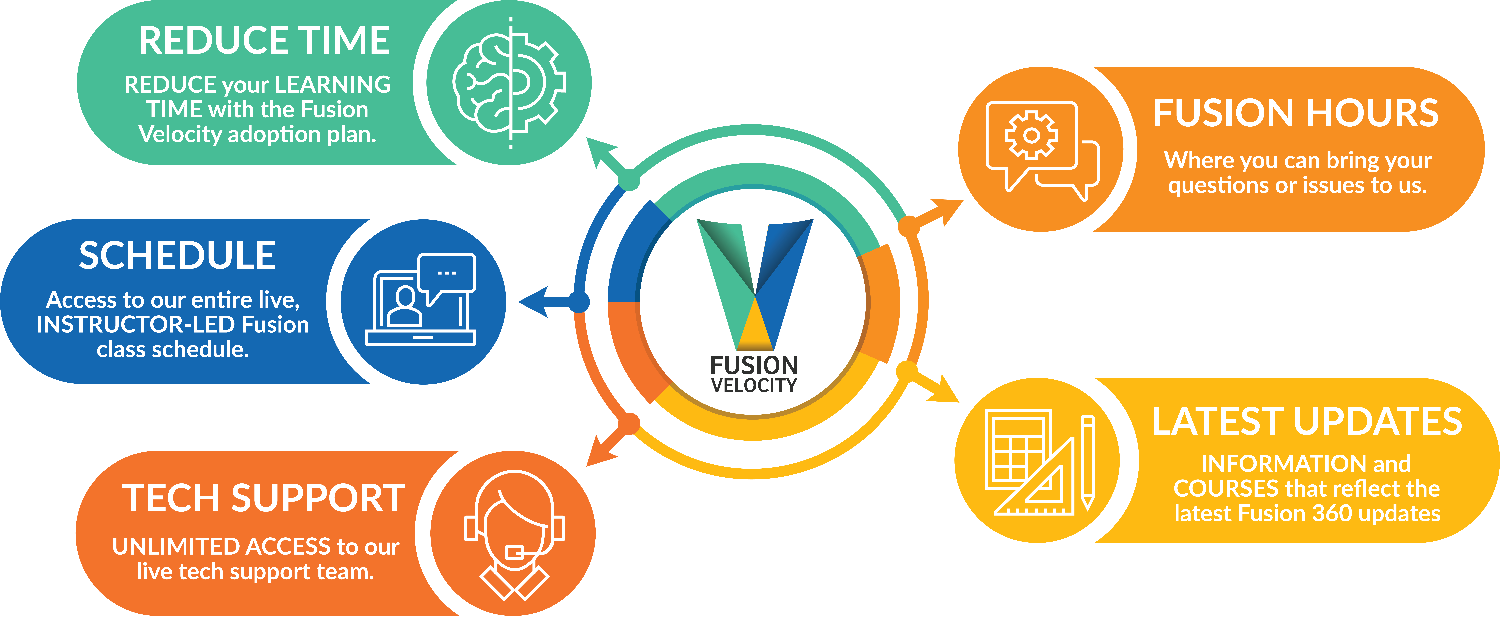 In addition, you will be given unlimited access to our live tech support team, allowing you to bring your Fusion 360 questions or challenges to us. Get the professional Fusion 360 training your engineering team needs to become more productive and reach maximum potential.
---
MORE THAN JUST FUSION 360 TRAINING
Fusion Velocity is designed to be a total success package that gives your team live hands-on training with on-the-spot answers to design questions. Stop the tedious process of skipping through numerous videos to find the temporary solution for just one project!
Start off Fusion Velocity with courses to get your entire team, beginner and experienced, all on the same page with current Fusion 360 best practices. Continue your team's success with upper level training offerings and creating a continuous learning environment for your organization. Stay ahead of the competition with frequently renewed courses to match the latest Fusion 360 update. With UNLIMITED access to D3's efficient Tech Support options, your team can keep working and your projects stay on time.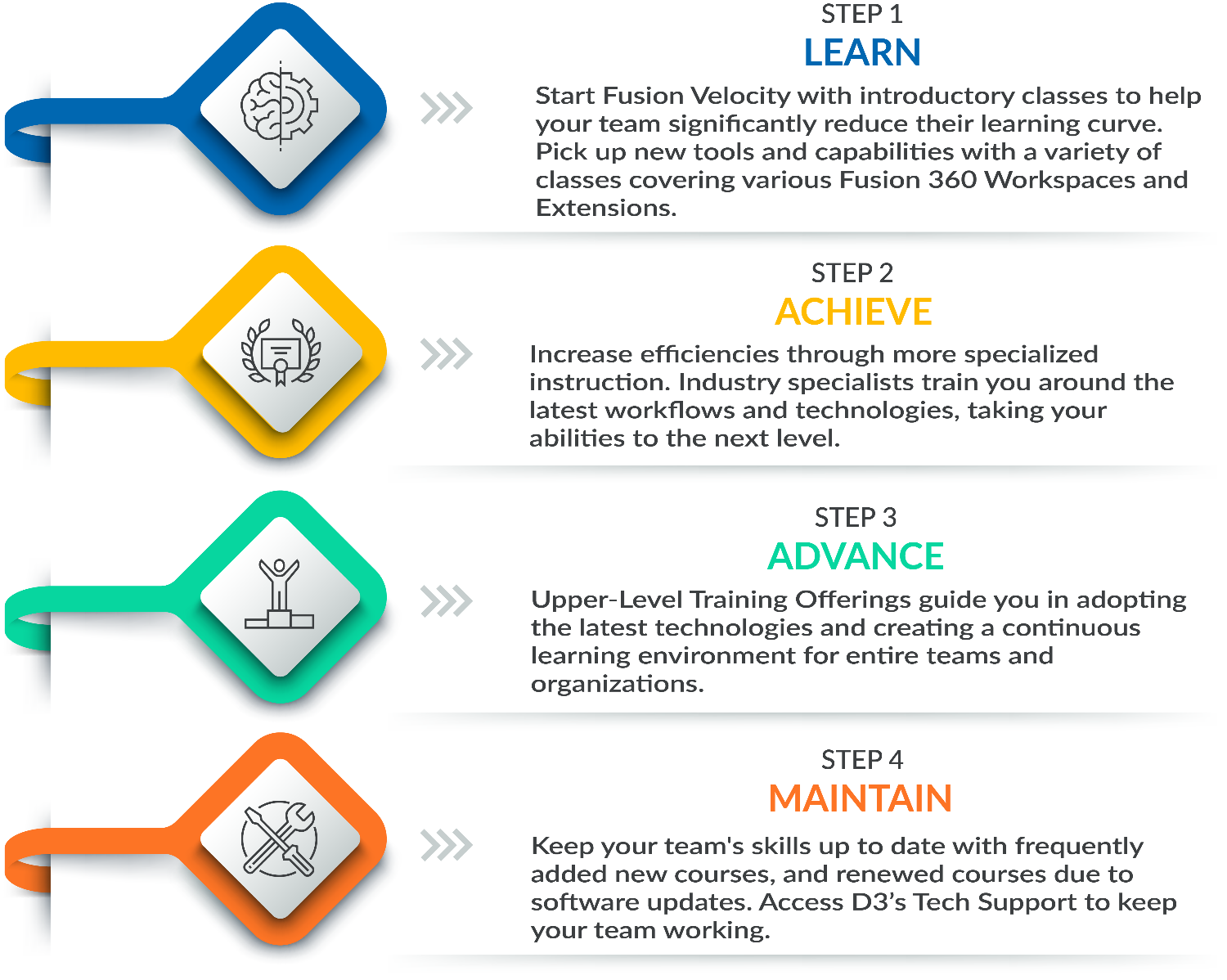 ---
FUSION 360 + FUSION VELOCITY FEATURES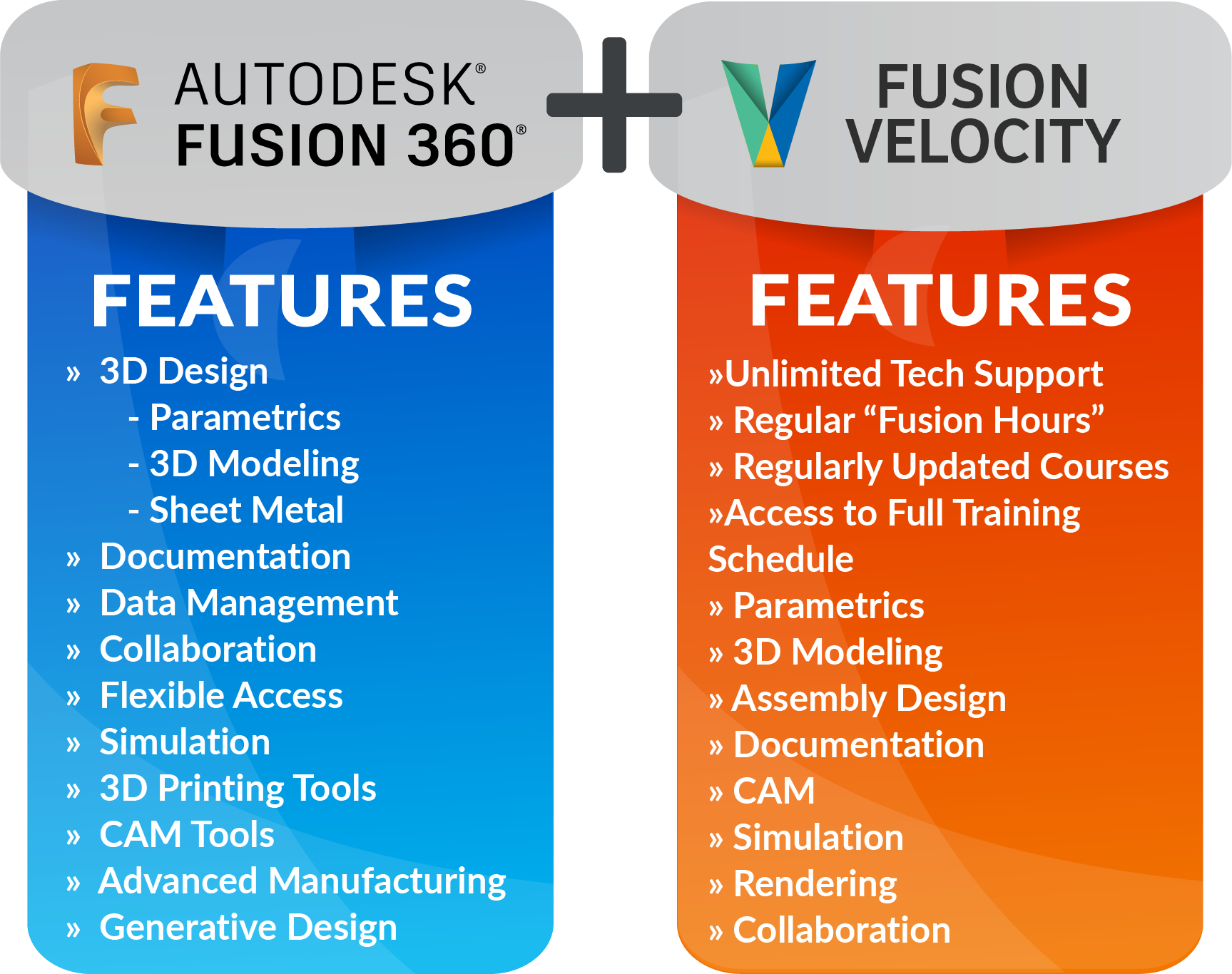 FUSION VELOCITY VS TRADITIONAL TRAINING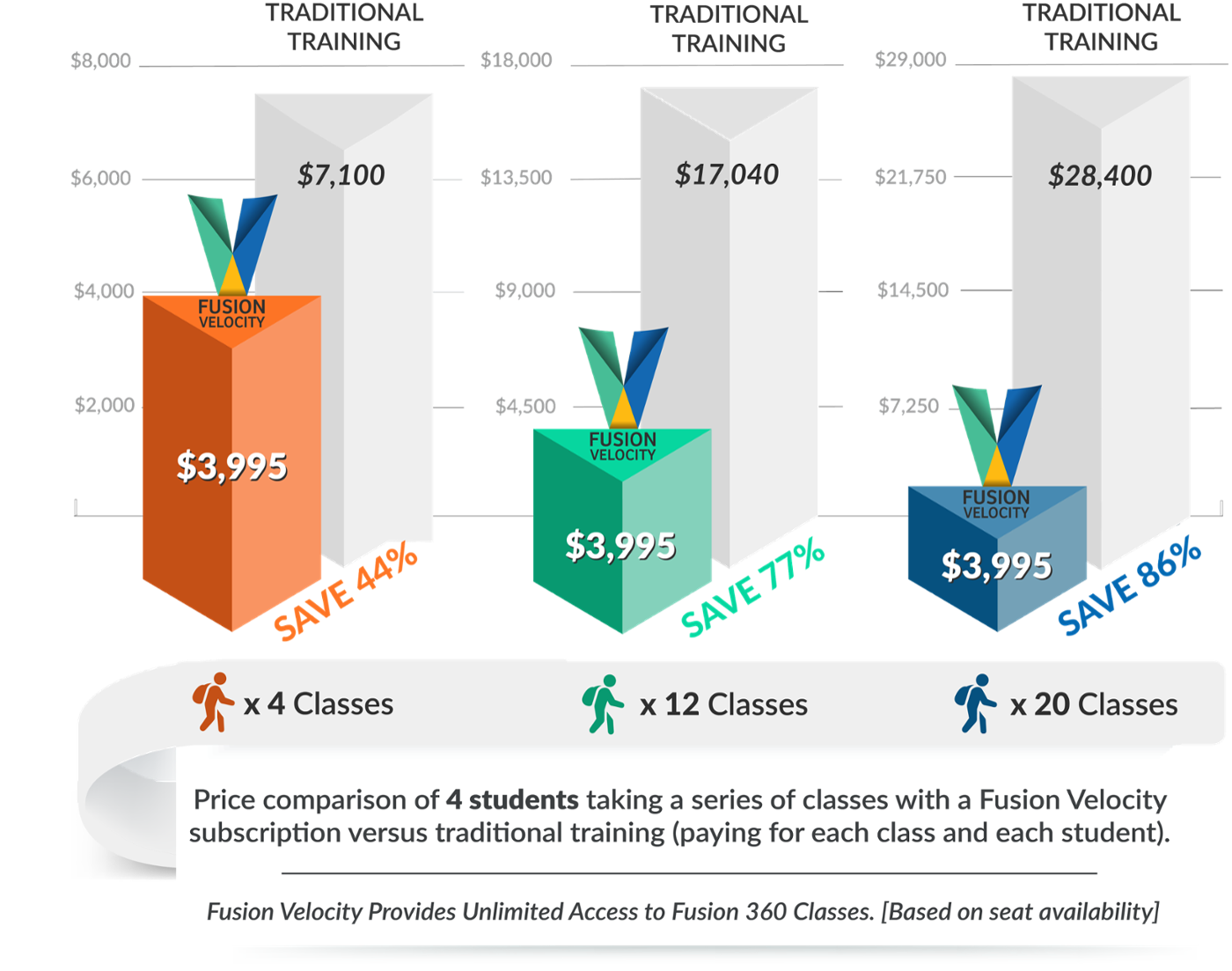 ---
Need more information about Fusion Velocity?
Contact Team D3 By Using the Form Below.
I thought the course was very good as well as the manner in which it was presented. The instructor did an AMAZING job! I know we just scratched the surface of Fusion 360 but I learned so much that I will be able to apply to my design methods to grow my business. Thank You!

Enterpreneur, Wellington, KS